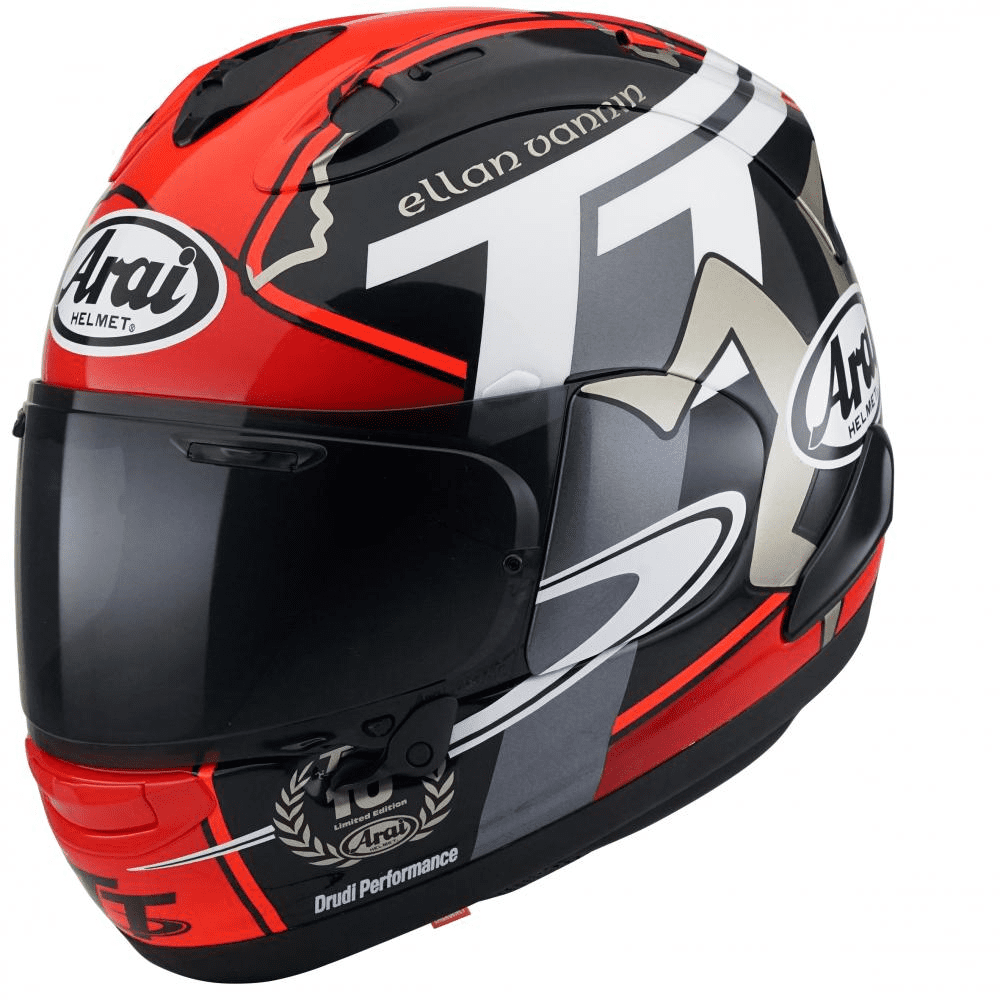 Arai has unveiled its new Isle of Man TT helmet for 2018 – adorning its full face top of line sports helmet, the RX-7V, with the iconic red and black TT graphics.
The first Arai helmet to celebrate the TT was presented way back in 2007, marking 100 years of road racing on iconic mountain course – and this year, Arai has joined forces with the inimitable designer Aldo Drudi (that's right, the same fella who looks after Rossi's lids) – and together they've come up with a fantastic new design.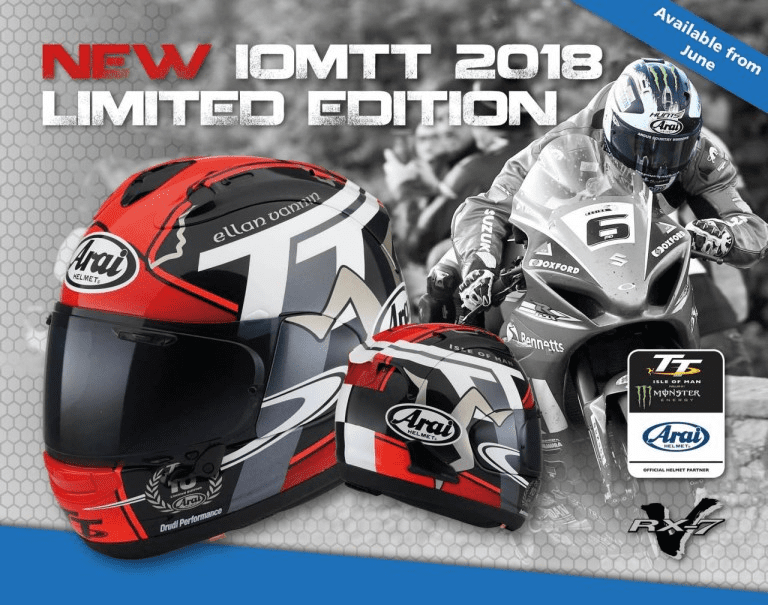 Colour-wise, its black and red with white and grey inserts – and it features multiple hints towards the TT's rich racing heritage, with the triskel (the three-leg symbol) of the Isle of Man, two big T's and the Mountain Circuit profile all blended together. Plus, on its chin is a small logo that celebrates the tenth anniversary of the collaboration between the IOMTT and Arai, in addition to Drudi infamous signature. Pretty cool right?
The new Arai RX-7V IoM TT 2018 is being produced in a limited edition run, and will be available in the Paddock during the TT or from authorised dealers in June. No official word yet on pricing, but last year's lid came in just a shade under £700 – so we'd expect it to sit somewhere around there once again.
For more information, visit: www.whyarai.co.uk