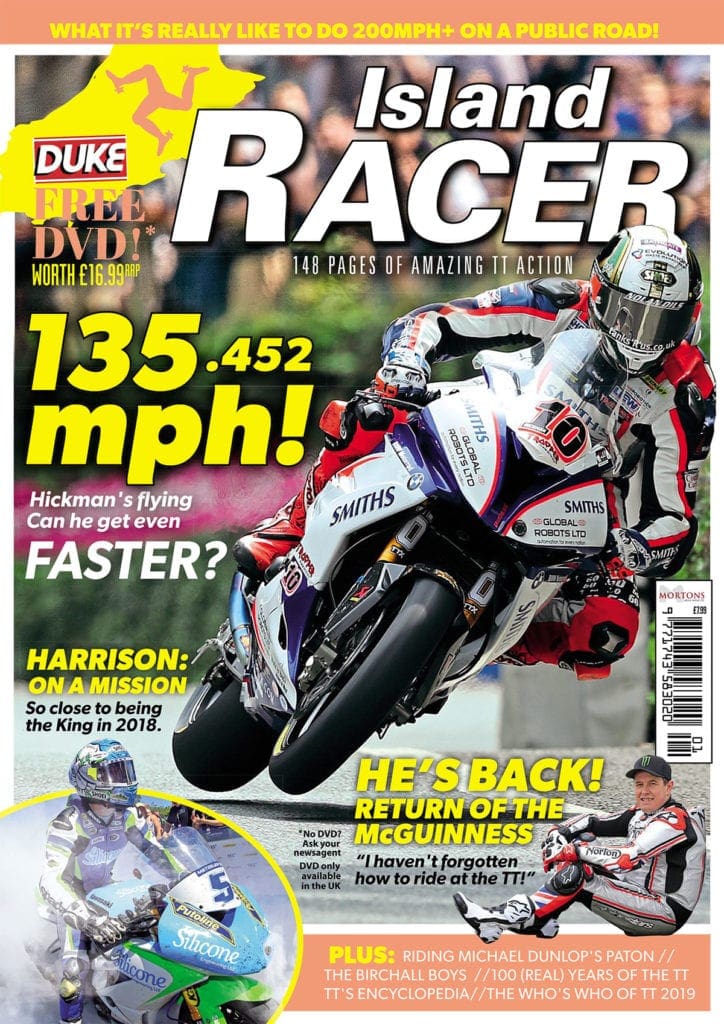 Island Racer 2019 is the ultimate guide to this year's Isle of Man TT races. The 148 page packed edition includes in-depth details of the racers, the races, the legends and the event with exclusive stories from behind the scenes, the most in-depth interviews with the sport's biggest names and the world's greatest photos telling the true story of the toughest motorcycle races in the world.
£7.99 (print), £6.99 (digital)

FREE DVD
The 2019 edition is a must-have for TT fans with a FREE DVD, worth £16.99, featuring the multiple TT wins of King of the Mountain, Joey Dunlop.