Isle of Man TT Racing at it's BEST!
If you want the ULTIMATE Isle of Man TT publication then make sure YOU do not miss this year's edition of ISLAND RACER
PACKED with brilliant words, eye-popping photos and the REAL story of what's going on with the big names at this year's Isle of Man TT event, Island Racer 2018 is a must-have for every TT fan.
From the essential information about the star riders to an inside look at what makes the event rock, from exclusive under-the-skin photos of hand-built Isle of Man motorcycle weaponry and from all the schedules you need to know about to make this year your best ever for watching The Mountain Course action – there's no better buy than Island Racer 2018.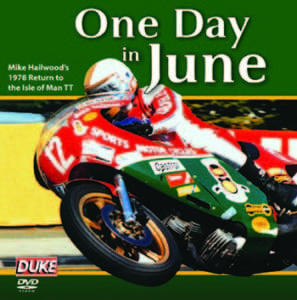 It costs just £7.99 and you get a FREE DVD about Mike Hailwood's TT comeback, 40 years ago this year, that's worth £12.99. So that's a FREE Duke DVD worth £12.99 PLUS 148 pages of stunning TT action and EVERYTHING you need to know about the races and timings for this year's event all for just £7.99.
ON SALE MAY 2018 £7.99 (print), £6.99 (digital)

 Get the iOS and Android apps for your tablet or phone.