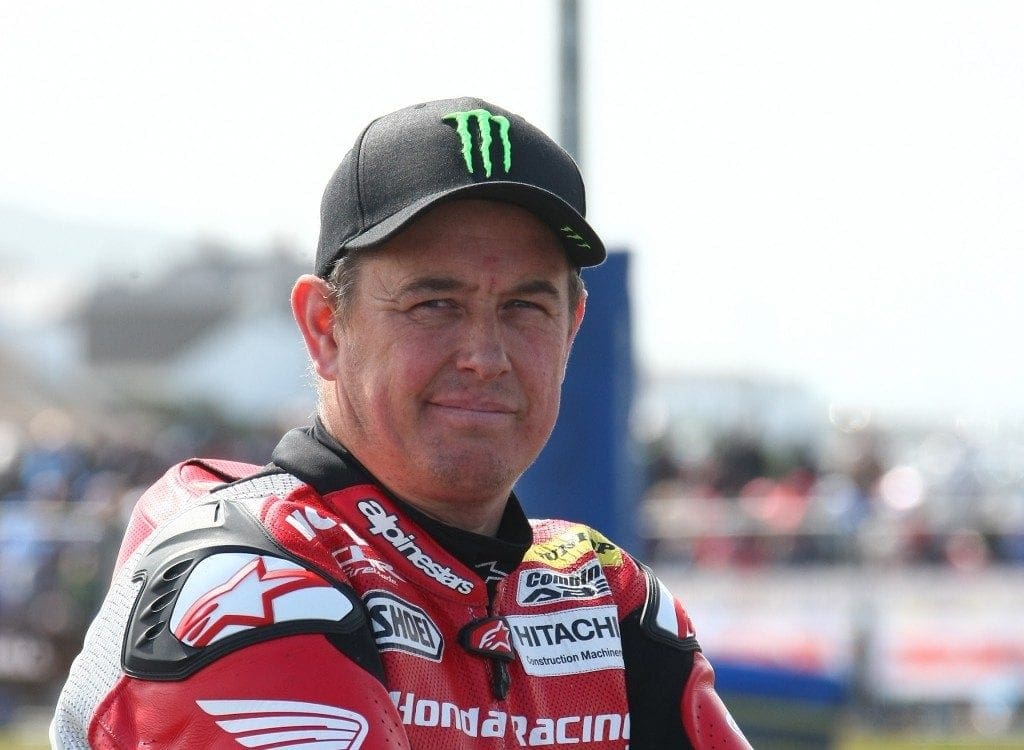 Terrible news for McGuinness and the army of fans who follow his TT efforts but the breaking news right now is that McGuinness could be out of this year's Isle of Man TT after injuring his right leg.
The Morecambe man has re-broken the leg he shattered during a crash at last year's North West 200 race in May 2017 with confirmation that John's leg has suffered a setback coming from the man himself this evening via his Twitter feed.
McGuinness posted the following statement on Twitter: "Not sure what to say…unfortunately my leg has had a bit of set back, sorry not said sooner…Iv just been trying to get my head around it all 1st !!! To say I'm gutted is an understatement."
The shock new about McGuinness comes a day after the announcement by TT favourite Bruce Anstey's family that the Kiwi won't be taking part in the TT this year after tumours were discovered on his lungs alongside a tumour on his spine.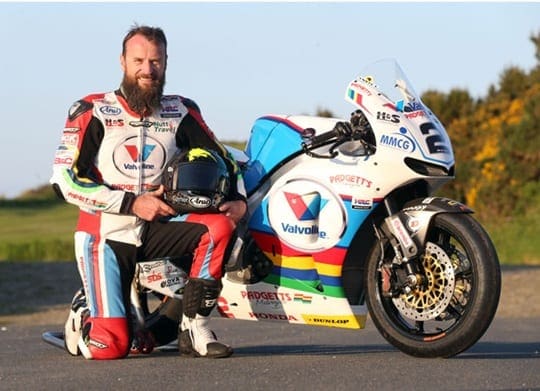 Anstey's partner Anny Ramsey, made an announcement on Facebook, saying: "Unfortunately Brucey has become ill. He has multiple tumours in his lungs and a tumour in his spine and a blood clot on the lung just to kick him while he's down.
"I doubt very much Bruce will see any racing this year but we won't rule it out lol.
"He is waiting for a treatment plan and should be starting it very soon. I will try to keep you all updated but would really appreciate that you don't PM me… sorry for the sh*t news folks. Onwards and upwards."
With Anstey out of the running at the TT this year, the second-blow about McGuinness will be set to leave the fans and organisers reeling.
McGuinness' setback has now left the 46-year-old facing a massive hurdle to even take part in the annual Isle of Man event – which kicks off in 45 days time. Details of how the accident happened are scarce at the moment, but it's believed that McGuinness again broke his right leg whilst on the beach near his Morecambe home on Tuesday.
The news comes as a massive blow to both The Island and Norton, the factory had signed McGuinness to ride its superbike this year and the 23-time TT winner's switch from long-time factory Honda support has already become one of the major talking points ahead of TT 2018.
The right leg that McGuinness has injured was shattered during a fall at last May's North West 200 road race. Since the horrific crash from his Honda Fireblade McGuinness has spent a gruelling 10 months getting back to off-bike fitness.
The living TT legend spoke of how much he was looking forward to riding the Norton when he appeared at the 2018 TT official launch recently, becoming emotional as he told fans at the Villa Marina in Douglas on the Isle of Man of how he couldn't wait to line up on the chrome bike on Glencrutchery road in June.