McGuinness is back.
You may have heard.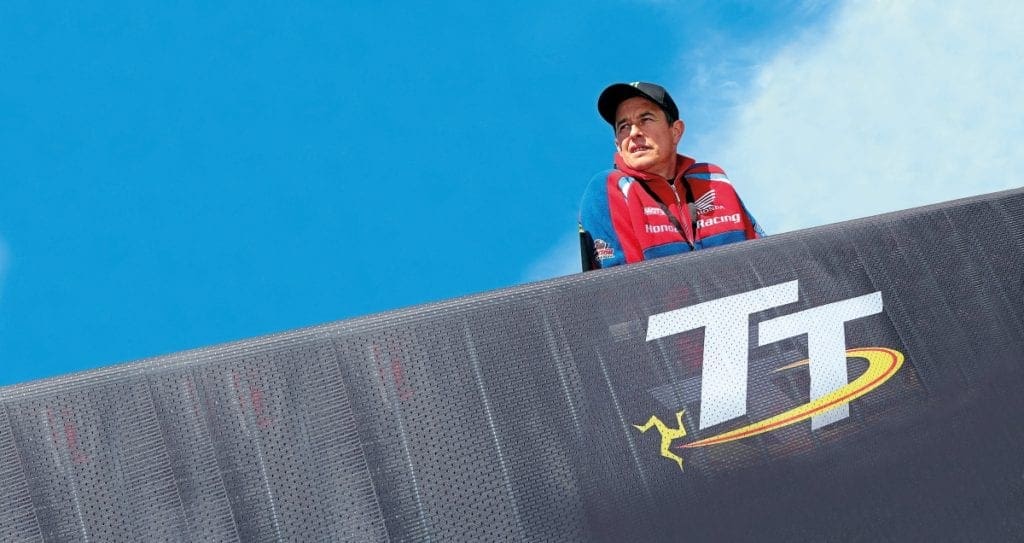 Laying on his side, smashed up and wondering what on earth happened, seems a long time ago now. But it's not. Not in the great scheme of things. McPint's return means a great deal. As he explains…
It's been three years since he last competed at the Isle of Man TT Races but John McGuinness is finally back. It's been a long and winding road for the 23-time winner since taking third place in the 2016 Senior and a lot has changed, but this June will see him back in action and, if he competes in all of the solo races, he'll chalk up his 100th TT race start in the Senior, a phenomenal achievement.
However, despite everything he's achieved and the vast experience he has around the Mountain Course since making his debut in 1996, he admits this year is still a bit of an unknown quantity for him. The nerves are beginning to kick in but there's also plenty of excitement as he looks to get back to winning ways.
McGuinness will campaign Norton's new V4 in the Superbike and Senior races and will also ride for the British manufacturer in the Lightweight race on board their Superlight machine.
A three-year gap is a big absence for any rider, even if they are the second most successful TT rider of all-time and the Morecambe man is well aware of the task ahead of him in 2019.
"I'm in a much better place than what I was this time last year but I'm not going to lie, I'm nervous and apprehensive about being back at the TT as three years is a long time to be away for anyone, and the honest answer is that until race week gets underway, I can't say how well I'll go. But what I will say is that I'm excited to be back and will be giving it my all as always as I want to get back on the podium."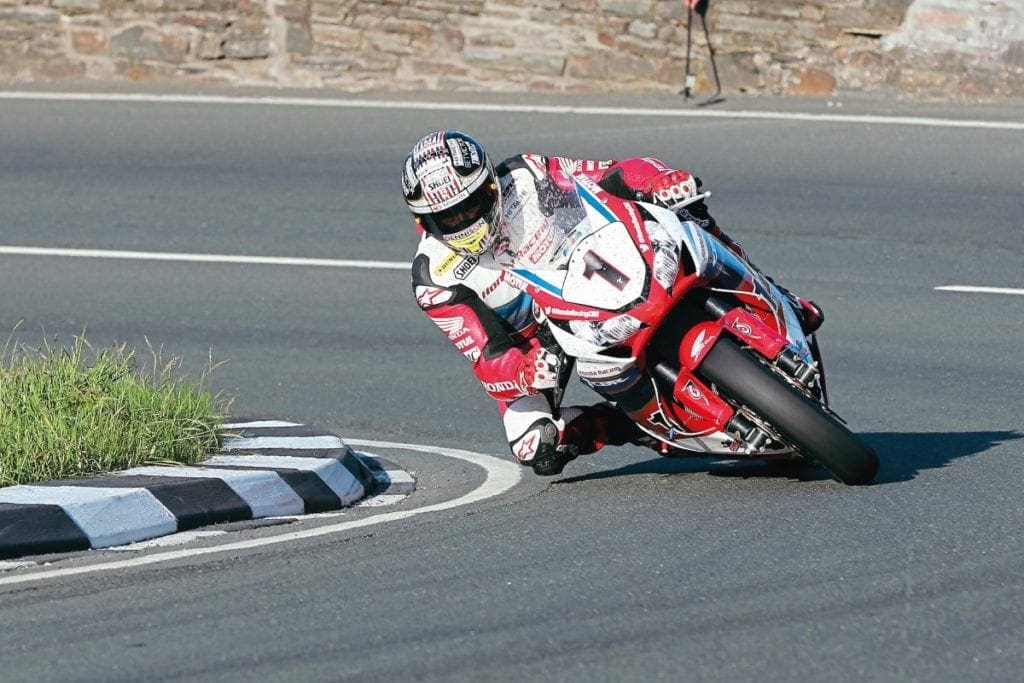 "I've got some good bikes and some good people around me, while life at home with the family is good… so I feel in a good place. But I won't be putting any pressure on myself to get on the podium and what will be, will be – but I haven't forgotten how to ride so I have to believe that it's an achievable goal."
"The TT is always a challenge and has been for all of my other 93 races, so this year is no different in that sense; it's just a different challenge this year. The game's definitely moved on since I was last at the TT but my last lap in 2016 was a mid 132mph so the aim is to carry on from where I left off and make that my starting point. I might not have raced the Norton at the TT before but I can take a lot of positives from what Josh (Brookes) and Davo (David Johnson) have done on the bike."
Indeed, Norton have improved year on year since they made their comeback with Cameron Donald in 2014 and both the results and the lap speeds have gone in an upward trajectory. It's a completely different bike now to what it was then with 2019 seeing the team use their own V4 engine instead of the previous Aprilia power plant.
Johnson gave Norton their first 130mph lap in 2016 and went on to take three seventh place finishes from his four outings on the bike, while Brookes took sixth, eighth and 10th before ending his time with the British brand with an excellent fifth place in the 2018 Senior. The race saw him record a new personal best lap of 131.745mph, which is the first benchmark McGuinness is looking at.
"Josh did a 131.7mph lap in 2018 and finished fifth so that gives me a good reference point and a good base to work from. I managed to get out and about watching in various places last year and the bike looked good, so that gives me a lot of confidence. It looked stable everywhere and is clearly fast so if we can add a couple more mph to the speeds the bike's done before, we should be in the mix for a podium."
The only experience the now 47-year-old has of the Norton around the 37.73 mile circuit is two parade laps he did at last year's TT when, despite being far from fit, he lapped at more than 121mph.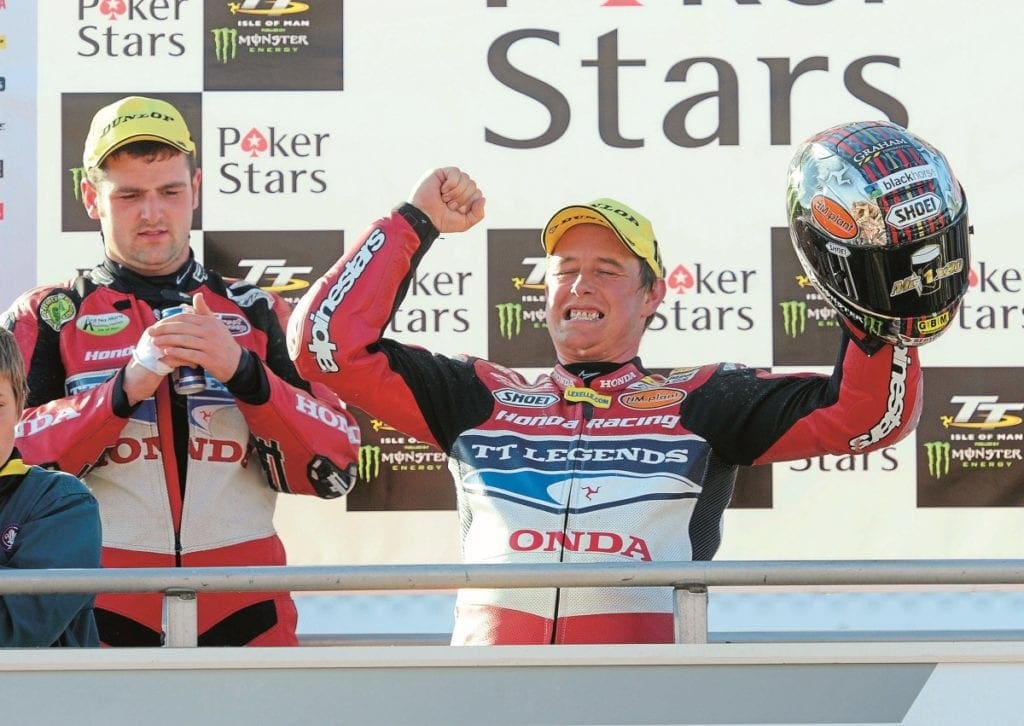 "The two parade laps were very important to me and it was great to at least fire the Norton down Bray Hill. My leg was far from right and I was waving to people around the track but I had a bit of a go in a few places and managed to learn a few things, so they were two valuable laps. At the same time, they were parade laps rather than practice laps so we're going to have to put a lot of work in before practice week and certainly when we get to the island as well."
"Getting plenty of laps in during practice will be crucial but the team have a good reliability record, so hopefully that trend will continue. What can I do in terms of results? Can I win? They're the crystal ball questions and I've never been one to make predictions – if you start making predictions, things never work out! But we'll be putting in the miles before practice week so we'll be ready and will do our best."
"That's all I can do and there's no point saying I'm going to do this, that or the other as you can't do that with the TT. There are so many factors that can come into play and the stars need to align in order to get that win and another silver lady."
He would certainly rather have been racing but if there was any time to watch the TT, then last year was it as the racing was spectacular and he got to witness first-hand just what the likes of Peter Hickman and Dean Harrison were doing, so is he fazed by their 135mph laps?
"Peter's the man to beat without doubt and I take my hat off to him and Dean for what they achieved last year. They both came of age. The 135mph lap was good to watch as you could see Hicky wasn't doing anything crazy or super special, while he was also very respectful of the slower riders when he caught them. He was hitting all of his apexes and was confident with his bike so that, plus the fact he was battling for the lead on his flying lap, meant the 135 was possible.
"I've never had to push like that on the sixth and flying lap as, fortunately for me, my race wins have come from building up a decent lead in the first few laps so it just shows what can happen when it's a close race. At the same time, I was a bit surprised that the lap record went as high as it did. I knew a 134mph would happen if the weather was good and if it was a close race, but I wasn't expecting 135 so fair play to Pete.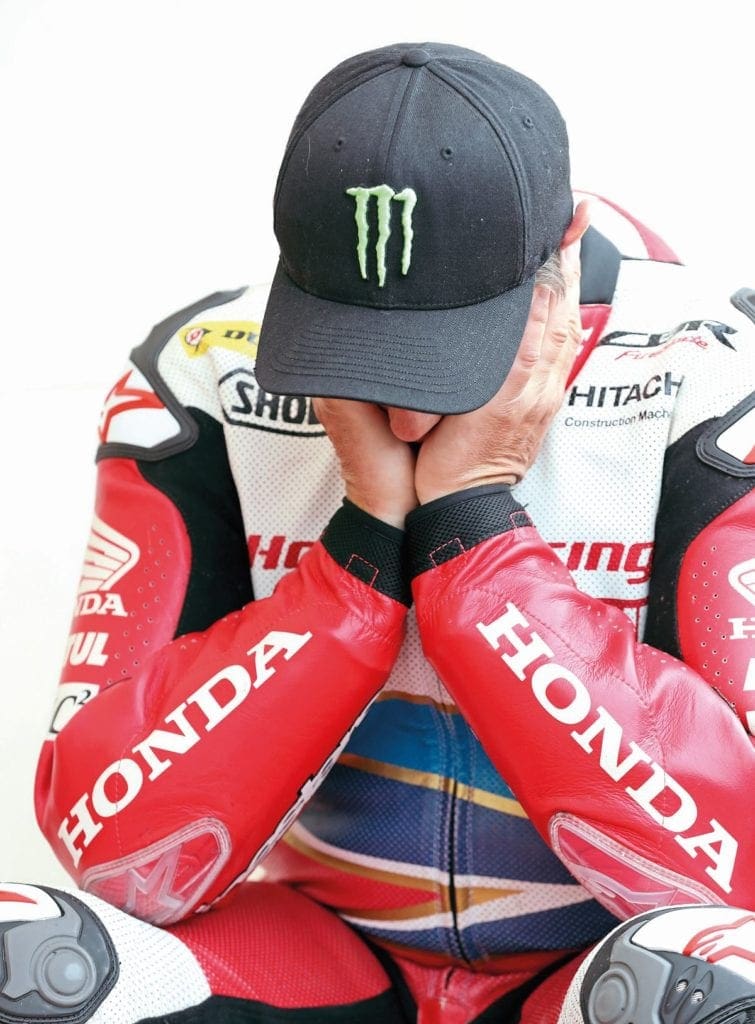 "The BMW is a very good bike and Pete's with a good team and in a good place. He's happy, he's confident and he was even held up in a few places so it will be interesting to see what he can do and if he can go faster this year. At the same time, you rarely get two years the same at the TT, particularly with the weather. It was absolutely mint last year and that meant there was plenty of rubber down on the track and that's why the speeds went upwards.
"I saw that in 2007 when we had two weeks of fantastic weather and I did the first 130mph lap in the Senior. Good weather for the entire event helps everyone but when it's a bit mixed, it only helps those with more experience. Track time is crucial so the lesser experienced riders need good weather to put the laps in and learn. I've been there before when we've lost practice nights due to inclement weather so a fortnight like that might work in my favour."
McGuinness was the first rider, in recent times at least, to see the benefit of contesting the British Championship races prior to the TT and has been a keen advocate of track time, something which everyone is now doing. However, this year, it's role reversal as he won't be doing any racing until he gets to the North West 200 but he's not unduly concerned.
"It took other riders a long while to realise the benefit of doing the short circuits in order to prepare for the TT and what I was doing all those years ago went under the radar a bit. But now, many of them have cottoned on and it's no surprise to see the riders at the sharp end of the TT results being those who have done plenty of short circuit stuff at the beginning of the season.
"From that point of things, it will be strange not being in the BSB paddock but the beauty of riding for Norton is that we can pick and choose what we do and where. I might not have a structured programme like I've had with previous employers but if we want to go to Oulton Park to do 100 laps, we will. If we want to go to Spain, we will.
"I have no doubts I'll have got plenty of riding under my belt by the time I get to the TT and we won't be sitting around doing nothing, that's for sure. I've also been putting in the miles on the enduro bike as well, which, for me, is a big part in how I feel as any form of riding is valuable when it comes to preparing for the TT."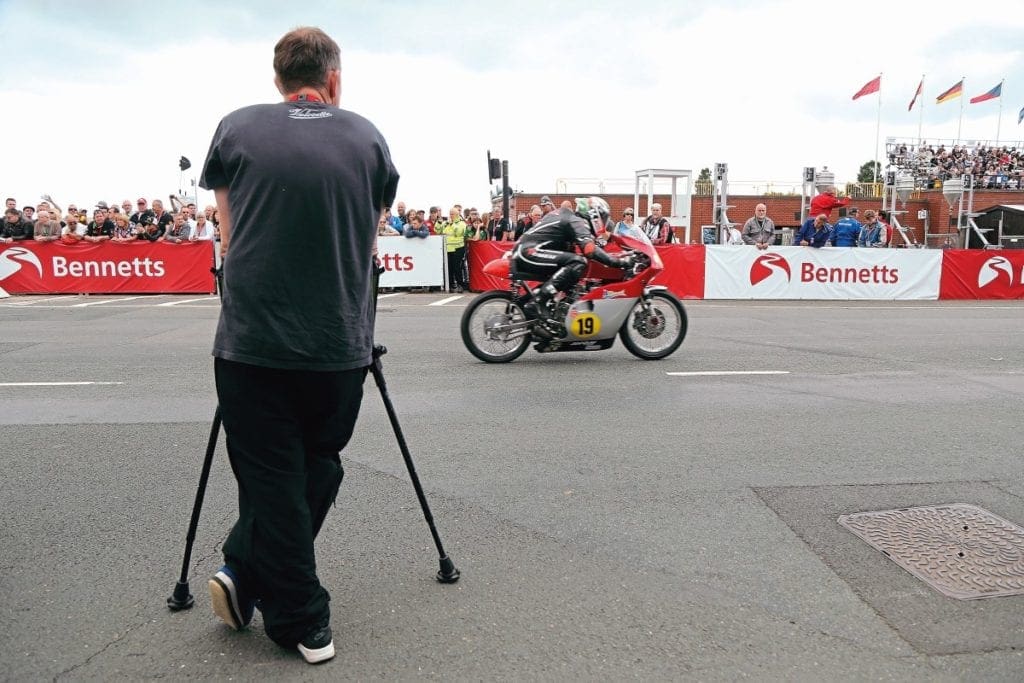 For a while, there was talk of McGuinness and Norton missing the North West 200, the traditional pre-TT meeting where everyone, while still seeking wins and podiums, can gain valuable track time and data when it comes to setting the bike up for the TT. And although it's the scene of where he sustained the serious back and leg injuries in 2017 that kept him out for so long, he's looking forward to taking the Norton to the Triangle circuit.
"Obviously, I don't have great memories from the last time I went to the North West but the 20-odd years before that weren't too bad and I'm glad the organisers saw sense and allowed us to race because there was a considerable amount of time when it looked like we wouldn't be there.
"The North West and the TT are two very different circuits but it will be good for me to have actually raced the Norton before we arrive at the TT. It will be good to get back up to speed and do 200mph wheel to wheel with the rest of the boys and we'll learn a lot. It will certainly give us an idea of where we are compared to everyone else and where we need to improve the bike for the Mountain Course."
Although he's yet to confirm his plans for the Supersport class, McGuinness will be competing in the Lightweight races for the first time and the new challenge is one he's relishing, even if there have been rumours regarding Norton's financial situation.
"I was due to ride one of Ryan's bikes in the 2017 Lightweight race but the crash at the North West put paid to that so it will be good to finally do it this time around. I've heard the rumours about Norton's financial stuff but it's not really my concern – I wouldn't know where to start with that sort of thing! Stuart Garner has told me not to worry about anything and that it's all systems go for what we have planned, so that's all I need to know.
"The Norton Superlight is an interesting project for sure and a number of components are identical to the V4, while it looks trick as. None of us have ridden it yet so I've no idea how it will pan out but with Hicky and Davey (Todd) in the team as well, the intentions are clear. Having a new manufacturer in the Lightweight class can only be a good thing so with three Nortons, the Patons and all the Kawasakis, it should be a very competitive race and whoever wins will certainly have earned it.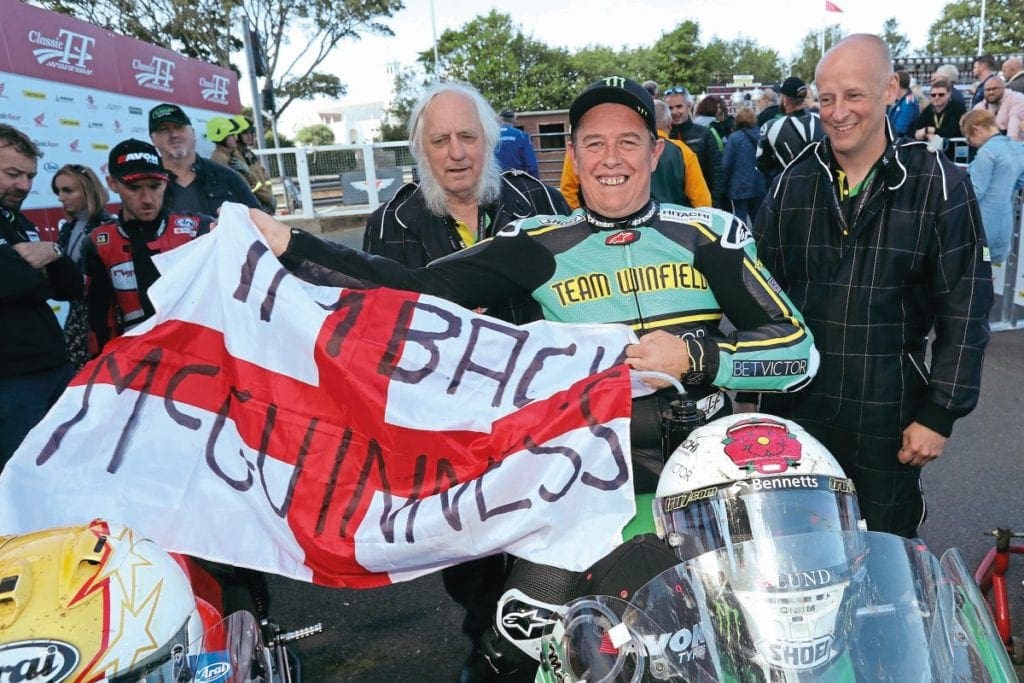 "With regards to the Supersport races, I've put an entry in but apart from Michael (Dunlop), I haven't spoken to anyone about getting a bike. He's got a lot on his plate but we were due to do something together in the past so it would be good if we can get a bike on the grid. Either way, I want to do the 600cc races and Stuart has no issue with me doing it, so I'll hopefully have something in place by the time we get there."
Since suffering his heavy crash at the North West 200 two years ago, he's only raced on two occasions, last year's Senior Classic TT – which he duly won – and the Macau Grand Prix where he finished in a steady 10th and McGuinness is keen to stress how important competing in those two meetings has been for his 2019 preparations.
"Eighteen months is the biggest gap I've ever had in racing, and whilst they were two very different type of meetings to race at last year, they were both very important to me. The Classic TT was mega and I loved every second of it. I was still nowhere near being fit but the weather was good, the bike was good and there's no better feeling than riding round the Mountain Course when all those ingredients come together.
"Sure, I had the best bike on the grid but I still had to steer the ship for the four laps so I watched my pit boards and hit all my apexes and it doesn't matter what the race is, standing on the top step is still an unbelievable feeling.
"That gave me the feel for racing again and getting to do Macau was crucial with regards to this season as I didn't want to go from August last year to May this year without having raced. Being on the other side of the world, I was away from all the scrutiny and being with Birdy meant I was with a great team and on a great bike and there was no pressure on me.
"The minute I pulled out of the pits, I felt great and I just built my speed up gradually, focusing on hitting all my braking points and apexes. Qualifying eighth and finishing 10th might not have looked great from the outside but for me it ticked all the boxes as there were so many positives to take away.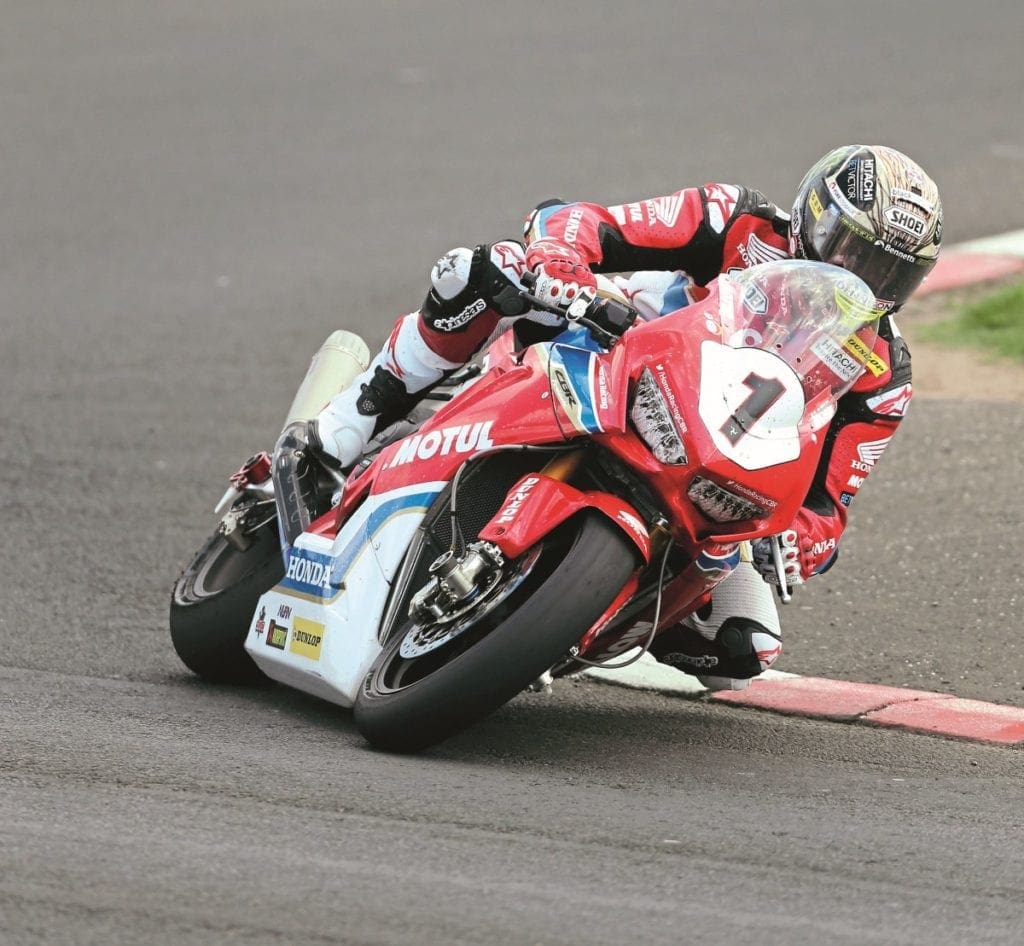 "Not getting to race at Macau would have been a nightmare and the result wasn't the most important outcome. I was happy to be back racing and happy with what I did so it was a huge weight off my shoulders and meant I could relax going into winter."
With almost 30 years in the sport, it's clear the fire still burns for McGuinness when it comes to riding bikes and the desire to race at the sharp end is something that is as strong now as it's ever been. The acid test could well be this year's TT and what results he achieves, something he says has crossed his mind.
"Getting those two races in last year gave me the feeling I'd both missed and needed. It showed that I hadn't forgotten how to ride a bike but I'd be lying if I didn't say I was apprehensive about not being able to do a good job this year. I don't want to put any pressure on myself and whatever results I get will be what I get, but I want to do a decent job for all those people who have put stood by me and put their faith in me.
"When I finished third in the 2016 Senior behind the two BMWs of Michael and Hutchy, I felt like I'd ridden as well as I possibly could and that's the sort of feeling I'd like to finish this year's TT. I can't say what results I'll get but all I can do is give 100% like always and do exactly what I've done before. Only time will tell what that means and until I've done the entire TT fortnight, I won't be able to say where I lie in the grand scheme of things.